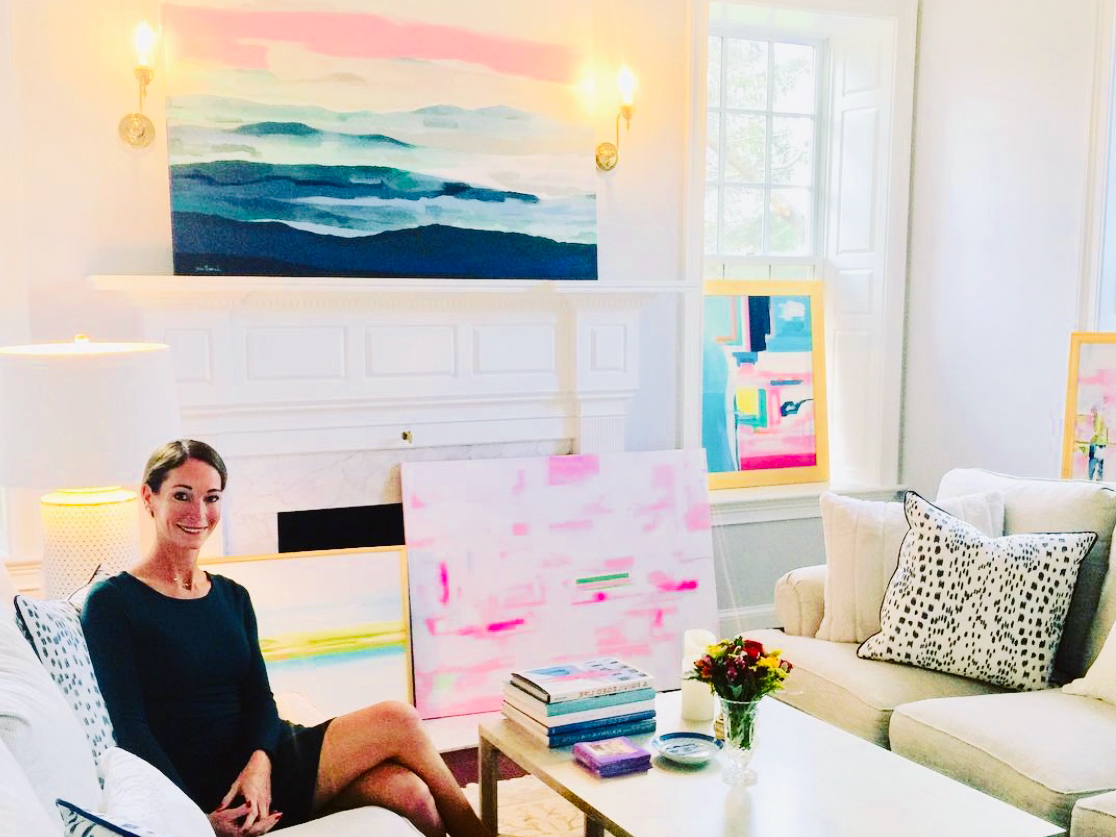 Susan Reiser, known as Cloud Nine Painter in the art world, is a devoted artist from Malvern, PA. Her beautiful art is inspired by her life's events as an avid golfer, mother, lover of the sea, and former competitive rock climber. Susan takes a raw approach to her compositions that range from contemporary abstracts to golf courses, to cloudscapes, to seascapes, to landscapes, and her famous KIKI Heart painting series.  Her bright and vibrant work conveys a sense of relentless energy compounded with soothing depth.  Susan's paintings have been featured in many magazine publications and she has been recognized and celebrated for her specialty in abstract expressionism.
Browse and purchase Susan's original artwork and trays online.  Visit the artist's Instagram page  cloud_nine_painter to view all of her latest work or contact the artist to make an appointment to visit Cloud Nine Studio.
Susan's paintings and lifestyle products are shipped free with care.
Previous works
New paintings are consistently added to the gallery. Featured below are previous works painted by Susan that can be used as inspiration to commission a custom piece.
Learn about commissions